Prof. Dr. Katja Nettesheim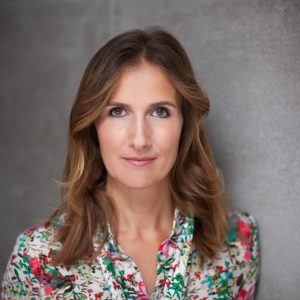 Founder of _MEDIATE
Prof. Dr. Katja Nettesheim is the founder of _MEDIATE. Prior to launching her own company, Katja, a trained lawyer, has gained professional experience for many years at the Axel Springer SE. There she was active in the field of M&A, as well as working on the Managing Board of Hamburg's regional newspapers. Previously, Katja had worked as a business consultant at The Boston Consulting Group for several years, mainly in the media and private equity practices. In the early stages of her career, she was an attorney for international tax and corporate law at Freshfields and Shearman & Sterling, among others.
An expert in the fields of digital transformation, strategic business development and investments / M&A, she also is a professor digital media management at Steinbeis-Hochschule, School of Management and Innovation. These activities keep Katja engaged in and up-to-date on the newest developments on the digitalised markets and the market players' divers strategies – an excellent addition to _MEDIATE's client work.
With her vast wealth of experience in mind, hub:raum (Deutsche Telekom's incubator) included Katja into their mentor team in May, 2012. Also, Katja is mentor at the incubator Project Flying Elephant.
Furthermore, she holds several supervisory and advisory seats:
Also, Katja regularly writes columns for the publications Bilanz, Capital, Unternehmermagazin and turi2 Edition.
Katja's consulting work combines years of operative experience in different industries – especially in the media sector, but also legal, energy and industrial goods – with legal expertise and profound strategic understanding. She takes on projects with a lot of energy, a knack for problem solving and an uncompromising sense of quality. Katja represents not only clear communication, reliability and a sense of humor, but also a clear focus on solutions and their implementation.
---