i-potentials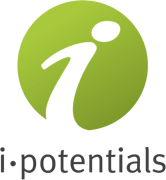 Our partner i-potentials helps companies to find the best digital minds for their digital transformation. i-potentials believes that real digital change inside of companies is only possible with employees who can actively create change – in culture, products, structures. That's why i-potentials supports both established companies and start-ups in the difficult task to recruit the right talent – on every level.
Together with i-potentials, we have developed a new approach to the recruiting process: To find perfectly matching digital talent for your organization, we are convinced that you need to have a clear vision about your own digital strategy as a publishing house first. We therefore analyze your current digital situation and devise therefrom a coherent digital strategy. Only after that, i-potential will create a clear job profile for your future employee and will find a perfect match. Thus, you will fill the vacancy with an excellent candidate – whilst already starting the digital transformation of your company.
Furthermore, we provide our clients with a "Digital Boost", a comprehensive consulting approach for the digital transformation of your company. In consists of developing new business models/ products, conveying digital know-how, and taking change initiatives regarding existing resources. And sometimes, also the injection of new digital talent is appropriate – where we again collaborate closely with i-potentials.
---